ABOUT PRAESIDIUM INTERNATIONAL
Praesidium International specializes in the provision of a wide array of consultancy solutions for marine and land environments. On a daily basis we provide assistance in the fields of risk consultancy, maritime security, travel & fixed site security, intelligence analysis, cybersecurity and vessel & operational management among the main.
Incorporated in 2017, with staff and partners operating from multiple international locations, Praesidium International marks its footprint globally delivering quality assistance and services to its clients.
Every operation is based on four key elements: Preparation, Early Detection, Deterrence and Avoidance. This allows the Master, Owner and Charterer to safely sail through the High-Risk Area using a direct route and avoiding costly and time-consuming deviation. Just like the many shapes of water, risk at sea is ever changing and can show us a multitude of facets.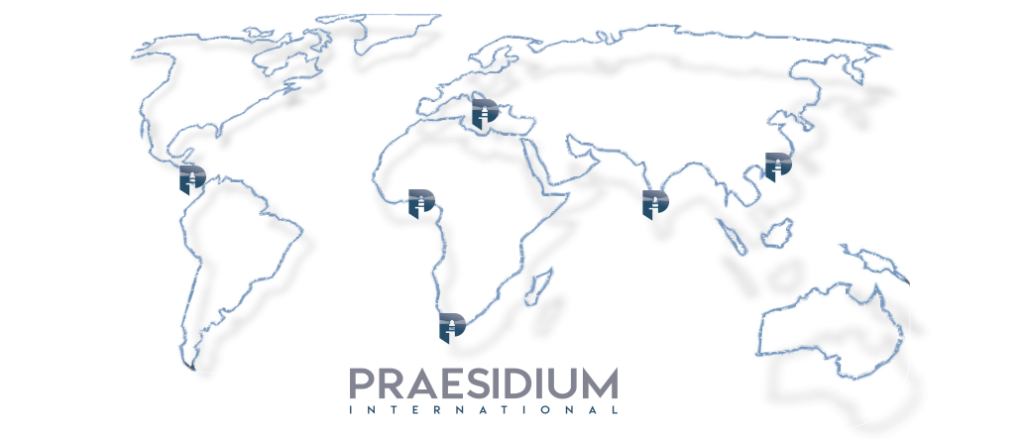 Indian Ocean High Risk Area
Praesidium International attributes a high level of importance to static defensive measures as advised by the industry Best Management…
Gulf of Guinea High Risk Area
Escort Vessel services are the most effective solution for risk mitigation in pirate infested waters of Gulf of Guinea region…
South East Asia High Risk Area
Onboard security has proven to be an excellent tool for risk mitigation against the piracy threat…
Gulf of Guinea High Risk Area
Prior to any passage in pirate infested water, it is imperative to gather the necessary information, and carefully prepare…